New NCBA Members receive a 2.5L jug of Eprizero® Pour-On.
Within a month of processing your membership you will receive a membership verification letter, NCBA member card and an Eprizero® Pour-On voucher. Follow the directions listed on the voucher to redeem your free bottle.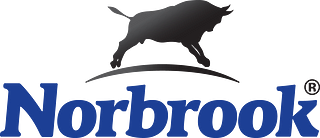 Earn More By Participating in the Top Hand Program
Norbrook has expanded their partnership with NCBA to provide members of the Top Hand Club with a special reward. All NCBA members who earn Top Hand status in the 2021 recruitment year will receive a five-liter bottle of Eprizero® Pour-On. To learn more about the Top Hand Program, click the button below.
Eprizero® Pour-On solution is an effective topical anthelmintic treatment containing 5mg/ml eprinomectin, indicated to treat gutworm, lungworm, biting and sucking lice, warbles, mange and horn flies in beef and dairy cattle. In addition, Eprizero® Pour-On has no meat withholding requirement (zero days), zero milk withhold, and is rain fast.

Product attributes
99.9% effective against the major species and stages of parasites
ZERO days meat withdrawal
ZERO milk discard
Eprizero® Pour-On provides excellent broad spectrum treatment and control against internal and external parasites
IMPORTANT SAFETY INFORMATION: No meat or milk withdrawal is required when used according to label. Do not use in calves intended for veal or unapproved animal species as severe adverse reactions, including fatalities in dogs, may result.
All NCBA member benefits are subject to approval by the providing company.