2021
Jerry Bohn
Pratt, KS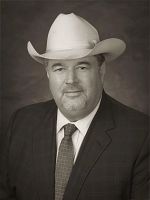 2020
Marty Smith
Wacahoota, FL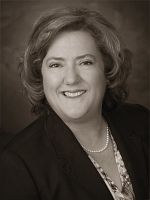 2019
Jennifer Houston
Sweetwater, TN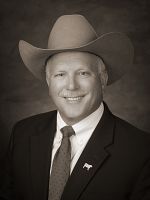 2018
Kevin Kester
Parkfield, CA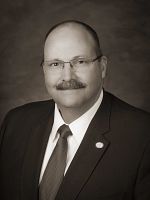 2017
Craig Uden
Elwood, NE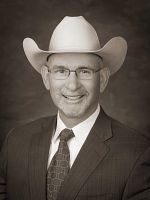 2016
Tracy Brunner
Ramona, KS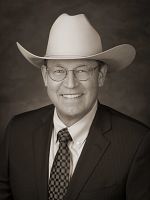 2015
Philip Ellis
Chugwater, WY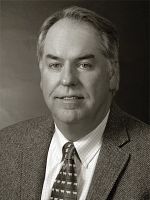 2014
Bob McCan
Victoria, TX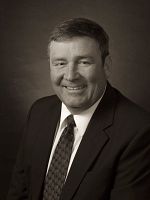 2013
Scott George
Cody, WY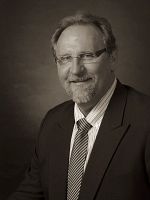 2012
J.D. Alexander
Pilger, NE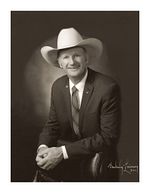 2011
Bill Donald
Melville, MT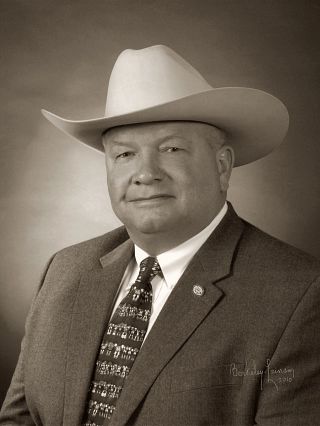 2010
Steve Foglesong
Astoria, IL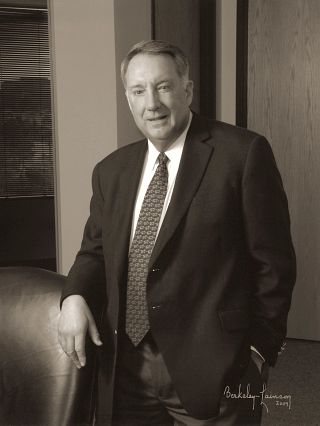 2009
Gary Voogt
Marne, MI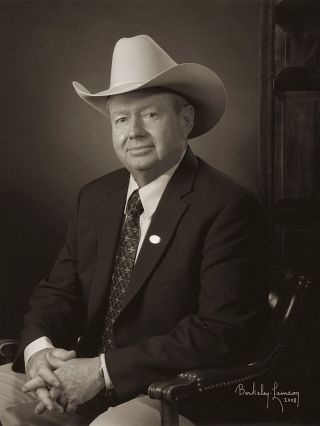 2008
Andy Groseta
Cottonwood, AZ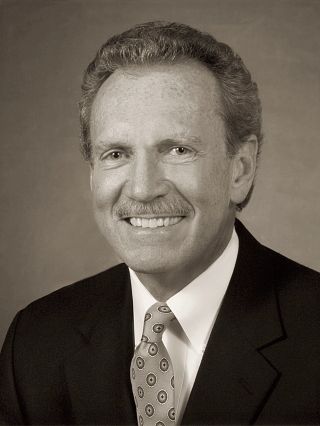 2007
John Queen
Waynesville, NC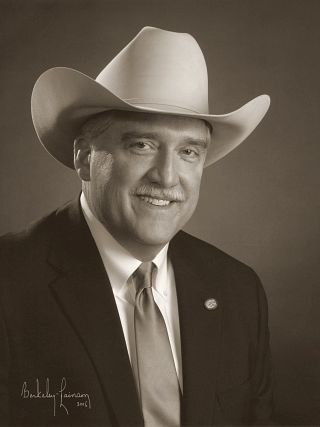 2006
Mike John
Huntsville, MO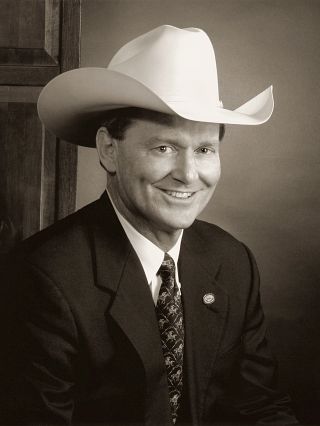 2005
Jim McAdams
Adkins, TX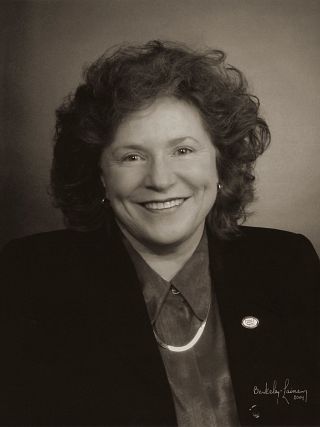 2004
Jan Lyons
Manhattan, KS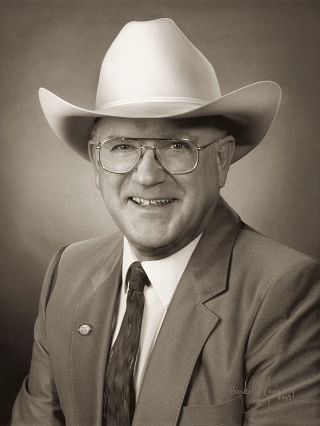 2003
Eric Davis
Bruneau, ID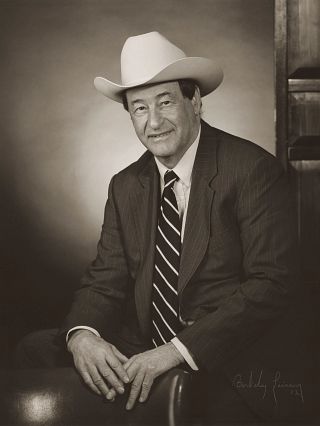 2002
Wythe Willey
Cedar Rapids, IA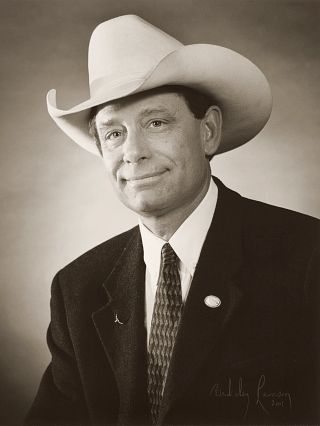 2001
Lynn Cornwell
Glasgow, MT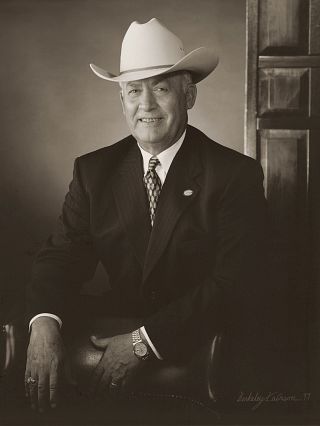 2000
George Hall
Mustang, OK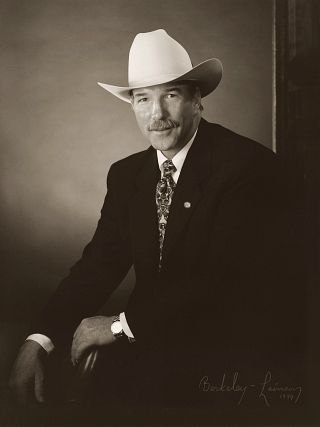 1999
George Swan
Twin Falls, ID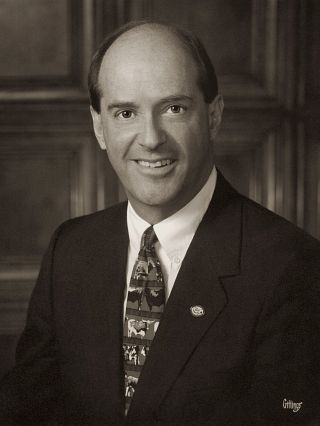 1998
Clark Willingham
Dallas, TX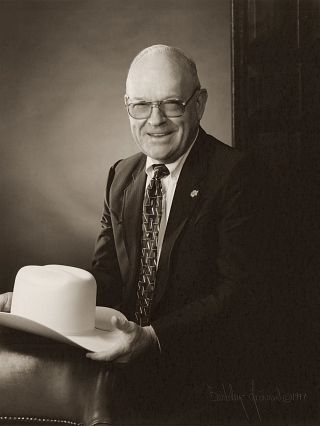 1997
Max Deets
Beloit, KS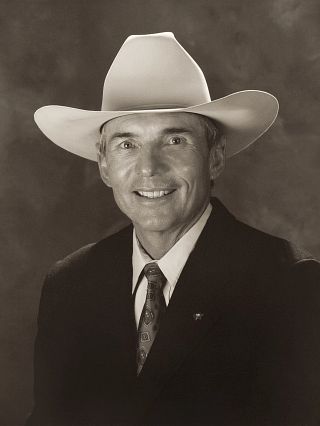 1996
John Lacey
Paso Robles, CA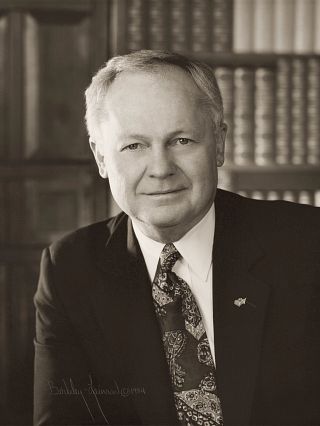 1995
Bob Drake
Davis, OK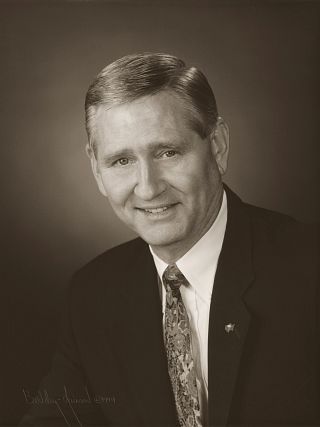 1994
Daniel M. Koons
Shirley, IL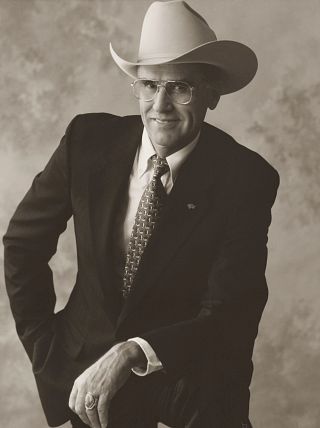 1993
Roger Stuber
Bowman, ND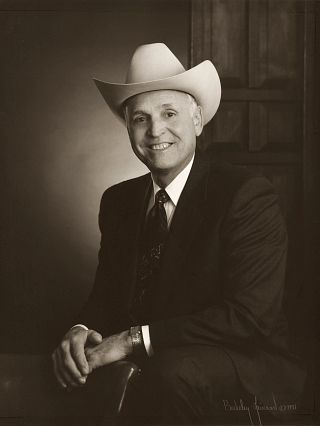 1992
Jimme L. Wilson
TroutCreek, MT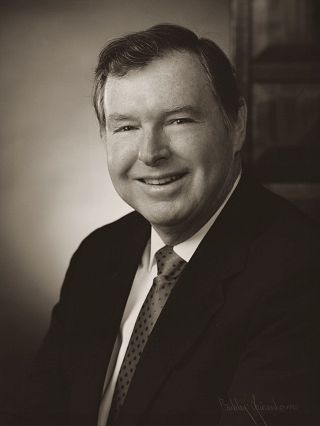 1991
Don B. Smith
Tribune, KS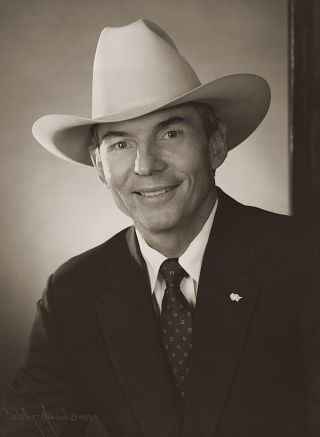 1990
John W. Lacey
Paso Robles, CA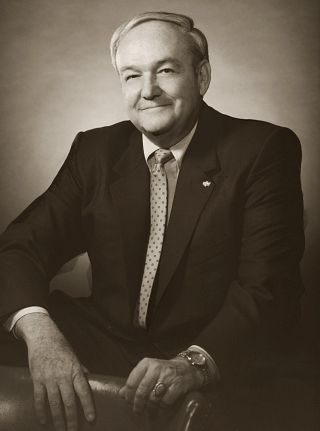 1989
Robert D. Josserand
Hereford, TX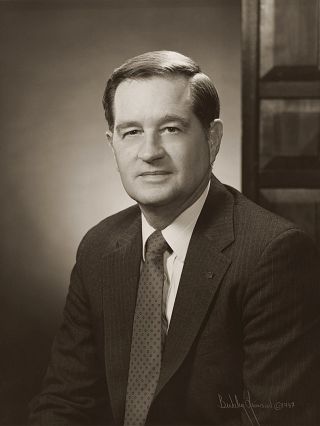 1988
Dale Humphrey
Springville, IN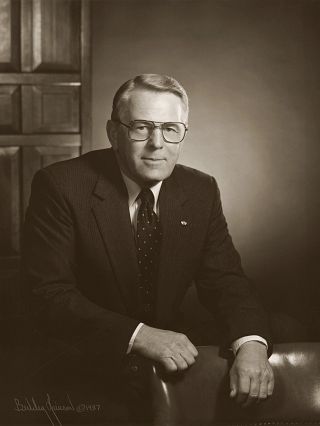 1987
Jack Dahl
Gackle, ND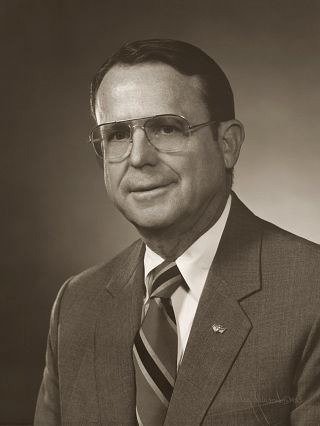 1986
Don Butler
Tucson, AZ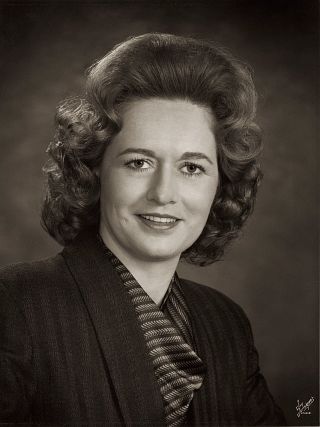 1985
Jo Ann Smith
Micanopy, FL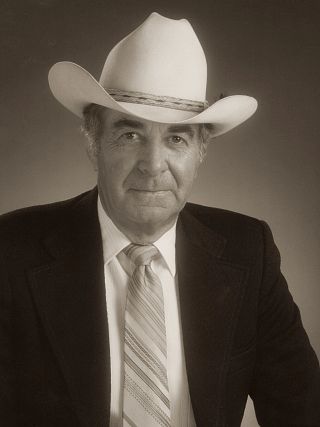 1984
John Weber
Alturas, CA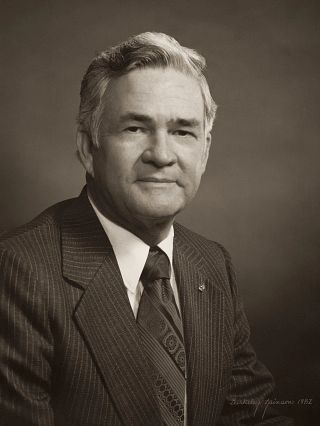 1983
Wm. J. "Dub" Waldrip
Lubbock, TX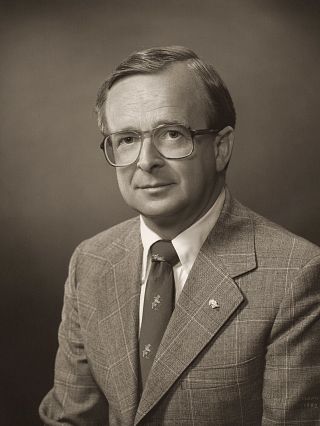 1982
Sam Washburn
Fowler, IN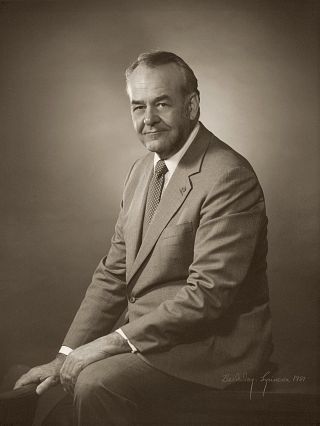 1981
J.W. (Bill) Swan
Rogerson, ID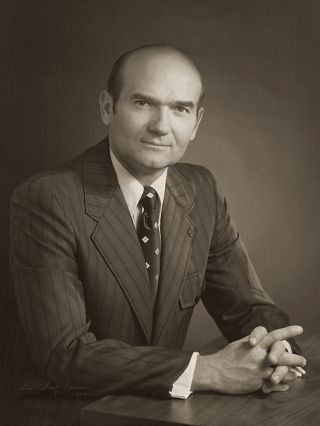 1980
Merlyn Carlson
Lodgepole, NE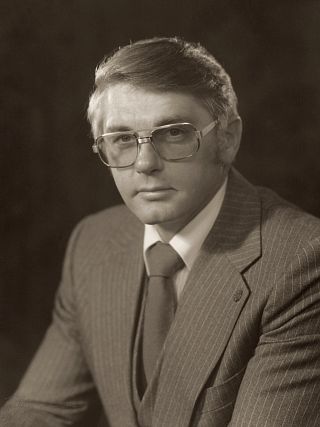 1979
Lauren Carlson
Chokio, MN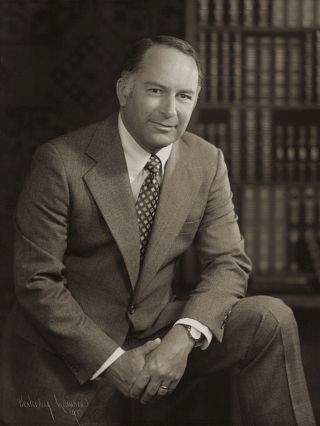 1978
Richard A. McDougal
Lovelock, NV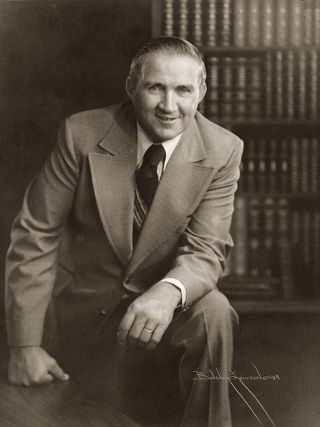 1977
Tom Monier
Walnut, IL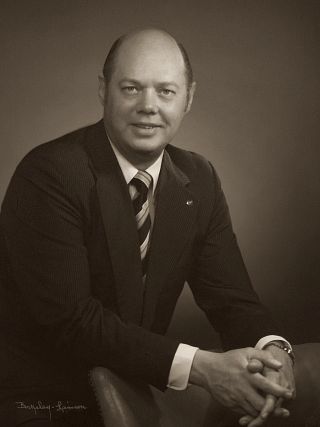 1976-1977
Wray Finney
Fort Cobb, OK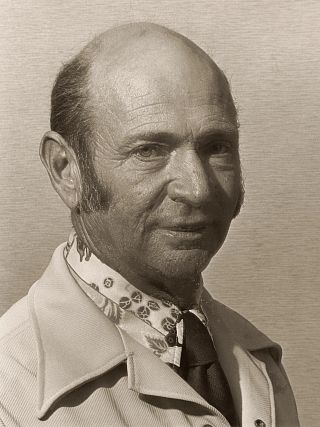 1975-1976
Donald V. Hunter
Centerville, SD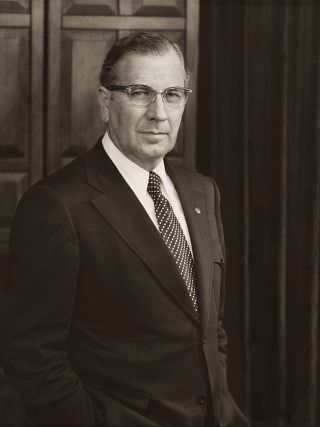 1974-1975
Gordon Van Vleck
Plymouth, CA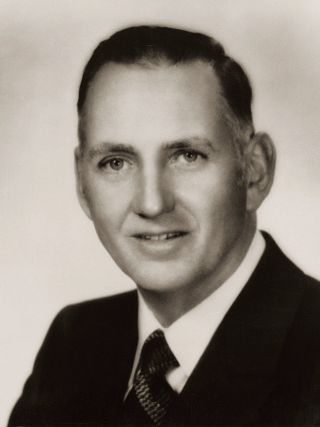 1973-1974
Milton J. Brown
Mt. Pleasant, MI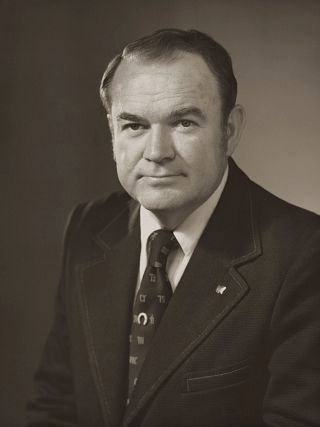 1972-1973
John V. Trotman
Montgomery, AL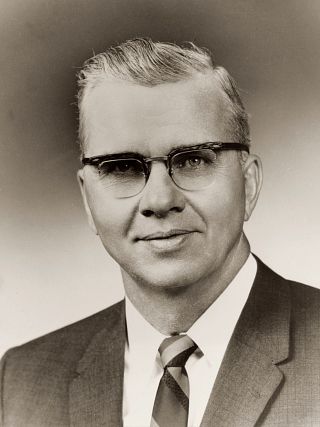 1971-1972
Oscar Bredthauer
Grand Island, NE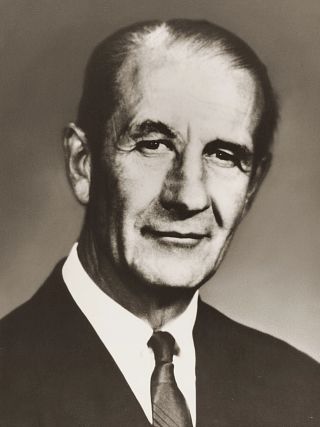 1970-1971
W.D. Farr
Greeley, CO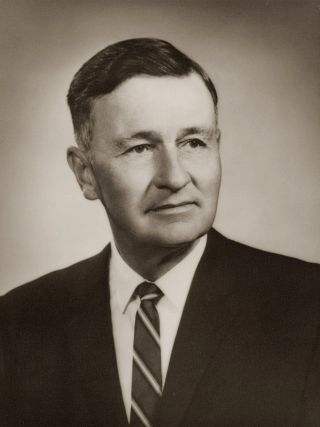 1969-1970
Gilbert L. Hadley
Cambridge, IL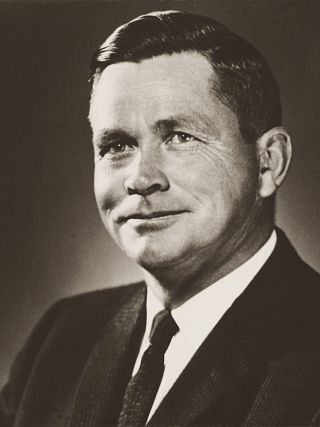 1968-1969
Bill House
Cedar Vale, KS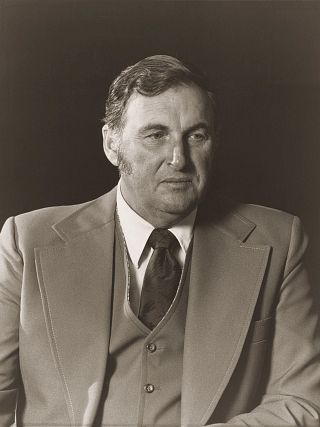 1967-1968
Charles Phelps
Hastings, IA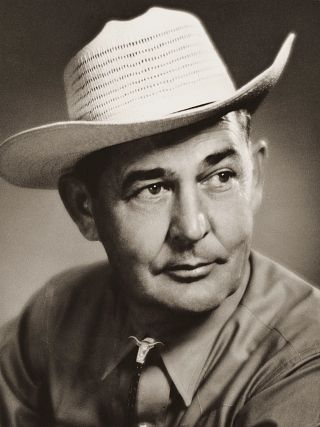 1966-1967
John D. Guthrie
Porterville, CA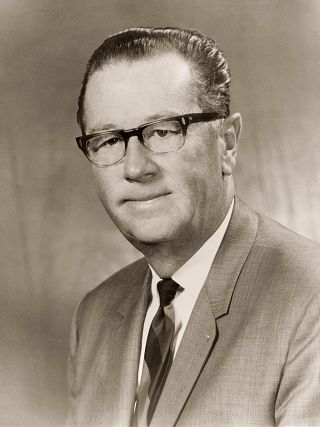 1965
Robert H. Ray
Norfolk, NE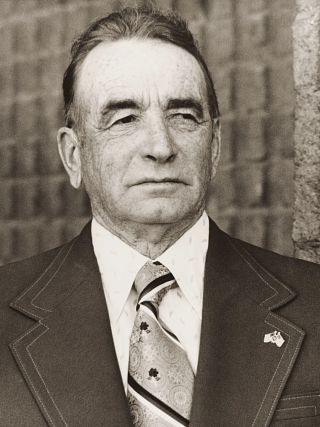 1964-1966
Brooks J. Keogh
Keene, ND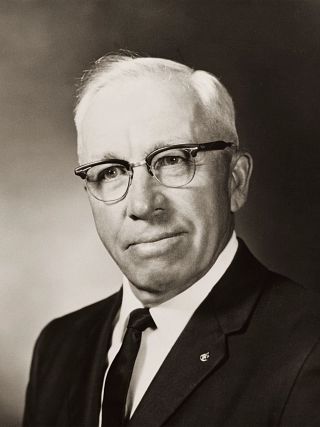 1963-1964
Erwin E. Dubbert
Laurens, IA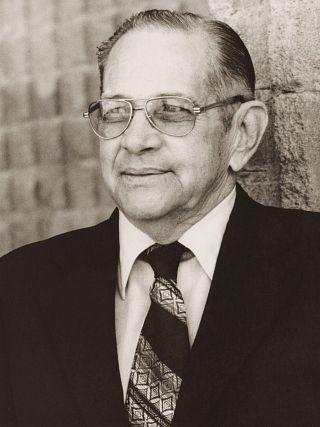 1962-1963
Cushman Radebaugh
Orlando, FL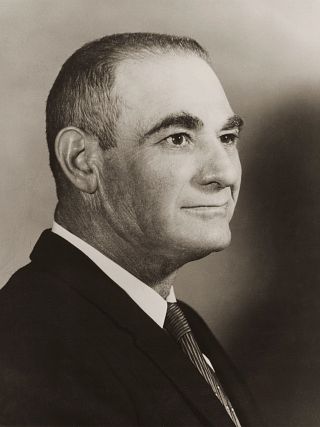 1961-1962
O.C. Swackhamer
Tarkio, MO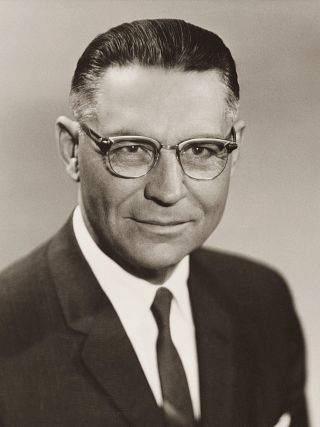 1960-1961
Fred Dressler
Gardnerville, NN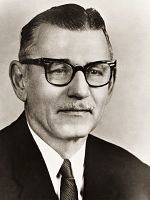 1958-1960
John H. Litzelman
Vermillion, SD
---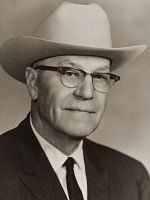 1958-1959
G.R. Milburn
Grassrange, MT
In 1916, with a civil engineering degree from Montana State College, Milburn trained in the French Air Force and was a pilot with the American Expeditionary Forces during World War I. Back in Montana, he became a prominent Angus breeder. With 1,000 head of Angus–all purebred and 250 registered–he regularly topped the feeder calf market and enjoyed a strong demand for breeding animals. He also served on the boards of the Federal Reserve Bank and Montana Power Company, and was a veteran school board member.
---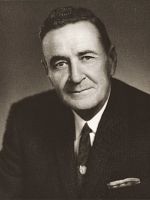 1956-1957
Don C. Collins
Kit Carson, CO
The first father-son team to serve as presidents of this Association, Don followed his father, Charlie, 23 years later. He was a tall, quiet man known for his integrity, ability and pleasantness as well as for his articulate, home-spun, down-to-earth speeches. Before becoming president, he had served 10 years as a Colorado state senator, where he served on the five most important committees. A shrewd businessman, he was also a bank president as well as president of Franklin Serum Company.
---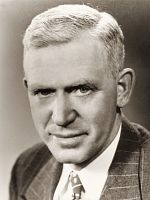 1956-1957
Knute Johnson
Elburn, IL
---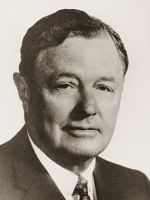 1955
Jay Taylor
Amarillo, TX
"Mr. Beef Promotion" they called him. Taylor was one of the only two association presidents to serve as Chairman of the Meat Board. An affable and colorful character, he founded the National Beef Council, later the BIC of the Meat Board. He was an advisor to four presidents and served on innumerable commissions and national corporate boards.
---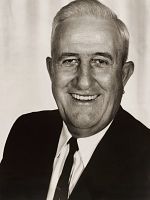 1954-1955
Ed Hollenbeck
Dixon, IL
---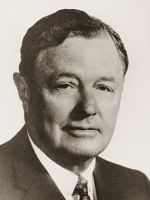 1954-1955
Jay Taylor
---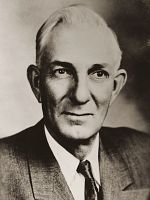 1952-1953
Sam C. Hyatt
Hyattville, WY
"Free markets make free men," declared Hyatt, as he fought price controls and supports. During the Korean War, cattle prices escalated nearly 50 percent, causing overexpansion, then tumbled nearly, triggering a call for supports during the "Great Cattle Bust of 1953." Hyatt was well known and respected in Washington where he spent 40 days in 1953. He served on numerous state and national commissions and advisory committees.
---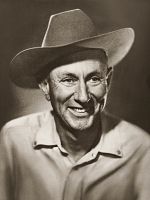 1950-1951
Loren C. Bamert
Ione, CA
The youngest president to serve, he was elected at age 38. Ten years before he was President of the California Cattlemen's Association. He was known for his fights against Korean War era price controls. "The politicians knew price controls wouldn't work," he said, "but claimed they had to do it politically. The politicians won, but it was a mess." In his term the Association changed its name to the American National Cattlemen's Association.
---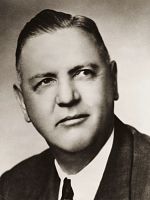 1949-1954
Chauncey Watson
DeKalb, IL
---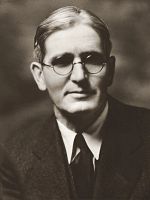 1948-1949
A.A. Smith
---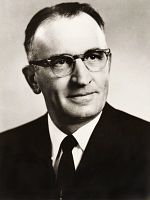 1947-1948
Lawrence Brock
---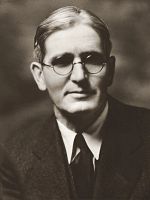 1948
A.A. Smith
Sterling, CO
First rebuffed as a "half-breed," being a cattle feeder, Smith was later accepted and loved. Born in Ohio, he ranched in Wyoming, homesteaded in Idaho, and settled northeast of Sterling, Colorado, where he was the largest early feeder of wet beet pulp. He became president of the Colorado Livestock PCA and director of two banks. He opposed price controls, worked for an industry public relations plan and was the first to suggest ANLSA buy their own building in Denver.
---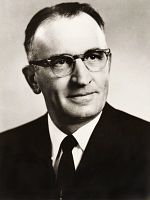 1947
Lawrence Brock
Wakefield, NE
---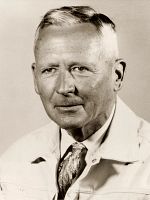 1946-1947
William B. Wright
Deeth, NV
With a sharp tongue, he attacked the BLM and Forest Service. "Wording in the Taylor Grazing Act," he argued, "meant equitable disposition of the public domain to permittees." He also opposed deficit spending, internationalism and free trade, and the "lack of understanding by the public of their dependence upon cattlemen." He fought to contain foot-and-mouth disease in Mexico.
---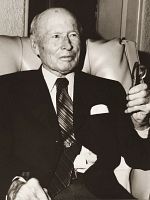 1944-1945
A.D. Brownfield
Deming, NM
Born in Broomfield, Texas, a town named for his father, young "Dee" moved to New Mexico in 1915, where he produced fine Herefords. He helped organize the Production Credit Association, helped establish the New Mexico agricultural Experiment Station, served in the state legislature, was President of the New Mexico Cattle Growers Association and one of the first directors of the Cowboy Hall of Fame. He felt his greatest accomplishment was to help write the Taylor Grazing Act and Federal Range Code.
---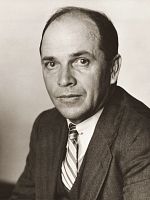 1942-1943
Frank S. Boice
Sonoita, AZ
A brother of the 1931 ANSLA President, he helped devise a program of controls during WWII. Not a believer in controls he became convinced they were necessary to avoid disastrous inflation. In an emotional speech during the 1944 Convention, he expressed "a mixture of pride and hope, confusion, doubt and frustration concerning the kind of nation we are building for ourselves in the future." For his services, Boice was elected to the Cowboy Hall of Fame in 1958.
---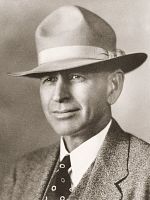 1940-1941
J. Elmer Brock
Kaycee, WY
Brock was born in Missouri, attended high school in Wyoming, business college in Nebraska, and then settled in Wyoming. He was remembered as a "far-sighted and many-sided' man, known to his colleagues as an independent thinker, diplomat and practical economist. He was also candid and had a fiery disposition. "There are 59 federal land management agencies controlling our public lands," he snorted in one speech, "and the Forest Service is the worst." A fighter for private ownership of public lands, he frequently slammed "the federal over-lordship." As president when the U.S. entered World War II, he pledged the Association's support and extolled patriotism among members.
---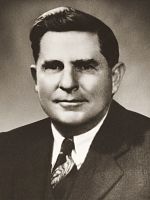 1938-1939
Hubbard Russell
Los Angeles, CA
A dominant personality, he was a moving force in the ANLSA in the 1930s and 1940s. Russell Brothers (Hub, Joe and Harvey) operated about 50,000 acres north of Los Angeles and built the largest purebred herd of Herefords in the West. They drove herds down the main streets of Los Angles, after midnight, as required by city ordinance, to market or move to another ranch. In 1924, when foot-and-mouth disease erupted in Los Angeles, they were forced to drive 3,500 head into a trench to be shot and buried.
---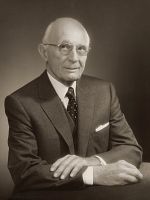 1936-1937
Albert K. Mitchell
Albert, NM
"Everybody knew Albert, or felt they did," says a distant rancher who never met him. An esteemed leader, he served as president or chairman of numerous livestock organization, including the American Hereford Association, American Quarter Horse Association, National Live Stock and meat Board d and Cowboy Hall of Fame, and winner of the prestigious Golden Spur Award. He was also a state representative and on the Republican National Committee. He was the second of two managers of the large Bell Ranch to become President of ANLSA, and he ran his own family ranch, The Tequesquite, as well.
---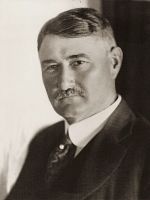 1932-1935
Charles E. Collins
Kit Carson, CO
"The grand old man of the livestock industry," he was called. Forceful and well informed, he served as President for four years, holding the Association together during the Great Depression. He started out in the industry helping his father trail cattle, living both in Mexico and Kansas. In 1907, he bought his first ranch in eastern Colorado and built it to 100,000 acres. Not only a rancher, he was also a state senator, bank president and president of the Franklin Blackleg Serum Co., which he helped found. He also was the father of the 1956 president of ANCA.
---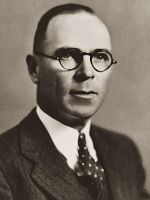 1931
Henry G. Boice
Tucson, AZ
Born in Missouri, he grew up on the XIT Ranch in Texas. After attending school in Los Angeles, he became president and general manager of Chiricahua Cattle Company, Arizona's largest cattle company. It ranged cattle on Indian reservations, national forests and state lands, as well as company land. Back in Missouri, Boice's grandfather traveled to England and returned with Anxiety 4th, the Hereford bull that became famous throughout America.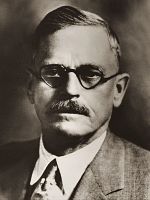 1929-1930
Victor Culberson
Silver City, NM
Born in Georgia, grew up in Texas, and ran away from home at 13, he took odd jobs such as railroad crew water boy, waiter, miner and scout for troops fighting the Indians. While working for a mine owned by G.O. Smith, he induced Mr. Smith to lease 150 cows, with which he built and managed the well-known GOS Ranch in New Mexico. As president he called for rebuilding the nation's cattle population, after it had dipped to only 11 million head.
---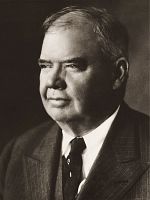 1927-1928
L.C. Brite
Marfa, TX
After trailing a herd of cattle to the Big Bend area of Texas, Brite fell in love with the country, stayed and put together a 128,000-acre ranch with 3,000 registered Herefords. "There are three parts to live stock husbandry," he preached, "breeding, feeding and marketing." In 1921 he bought a movie camera and made movies of his cattle, thus helping "Brite Bulls" become popular throughout the Southwest. On the ranch, he built a tabernacle for annual "Brite Camp Meetings," and endowed the Brite College of the Bible at Texas Christian University in Fort Worth.
---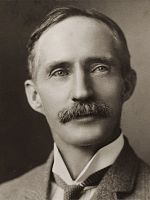 1926
C.M. O'Donel
Bell Ranch, NM
An Irishman, educated in Britain and France, who served in the Queen's forces and fought in South Africa, O'Donel came to the U.S. in 1883 and became manger of the large Bell Ranch. He was the first of two Bell Ranch managers to become President of the ANLSA. Due to poor health, he served only one year. At the Bell Ranch, he used only purebred bulls, first Shorthorns then Herefords, until he build one of the most famous Hereford herds in the Southwest.
---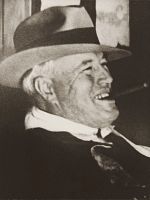 1922-1925
Fred H. Bixby
Long Beach, CA
"We are a militant, fighting, non-partisan, non-political, non-comprising body of cattlemen," he declared, after serving four years as President. He also boasted that the ANLSA was "the largest Association in the United States," without offering proof. A jolly rancher, farmer, feeder, packer and banker, he frequently led the call at conventions for donations or pledges to "keep the Association going one more year."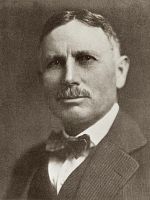 1919-1921
J.B. Kendrick
Sheridan, WY
After driving a herd of cattle from Texas to Wyoming, he met a rancher's daughter, married her, and stayed to become Governor of Wyoming, then United States Senator. While serving in the Senate, he was elected President of ANLSA; reportedly solving the Association's lobbying needs for a while. During that time, Kendrick wrote and pushed through the Packers and Stockyards Act of 1921. The West is yet to produce his equal, writes one historian.
---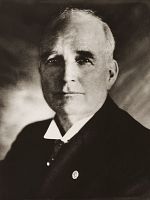 1917-1918
I.T. Pryor
San Antonio, TX
Pryor had a colorful career. He was born in poverty, orphaned at age five, moved about from Florida to Alabama to Tennessee, and at age nine, fought in the Civil War. At the age of 18, he moved to Texas and became a trail driver, taking 15 herds "up the trail." He was a shrewd real estate investor, loved by neighbors. The town of La Pryor, Texas, is named after him.
---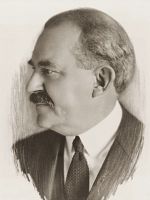 1915-1916
Dwight B. Heard
Phoenix, AZ
His ranch, a show place with purebred Herefords and Shorthorns and Thoroughbred horses drew many visitors, including Teddy Roosevelt who came to Arizona to dedicate the Roosevelt Dam. Born in Boston of a wealthy family, Heard moved to Phoenix and purchased 8,000 acres that eventually became the southern half of Phoenix. He also was publisher of the Arizona Republican newspaper and established the famous Heard Museum in Phoenix.
---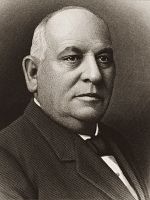 1908-1910; 1912-1914
H.A. Jastro
Bakersfield, CA
A German-Jewish immigrant, Jastro was one of the few Association presidents active in the Democratic Party. An imposing man physically, he also was known widely for his business acumen, prominence and influence. As manager of Kern County Land, Cattle and Water Company and two cattle companies in New Mexico, he and his companies finished 30,000 head of cattle, 25,000 sheep and 10,000 hogs annually. He also served on the Kern County Board of Supervisors for 24 years. Jastro Park, in Bakersfield, was named after him.
---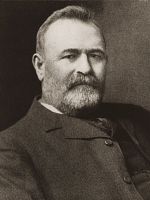 1906-1907; 1911
Murdo Mackenzie
Denver, CO
An affable, cunning and forceful Scotsman, he became manager of the large Matador Land and Cattle Company, in Texas and a half-dozen other states. Instrumental in the first merger, Mackenzie was the first President of the resulting American National Live Stock Association, and later returned in 1911 to serve a second hitch. He then moved to Brazil to form the Brazil Land, Cattle and Packing Company, the largest ranch in the world, with nearly 10 million acres and 250,000 cows.
---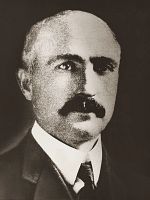 1904-1905
Frank J. Hagenbarth
Salt Lake City, UT
A large rancher in Utah, Texas and Kansas, he was president of the National Live Stock Association when it still represented cattle, sheep, goats, hogs and horses, and when the market plummeted to $15 per head. He also led when "rebels" split off to form the American Cattle Growers Association. Known as a man of reason, humility and patience, he later was called upon at conventions to "lift the sprits" of fellow cattlemen. He also was president of the National Wool Growers Association for 21 consecutive years.
---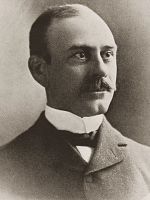 1898-1903
John W. Springer
Denver, CO
Springer served five years as president, longer than any other in the association's history. After three years he asked to be replaced, but some of his peers called him "the ideal president" and went on to re-elect him two more times. A nationally-known orator and a master organizer, he began his career as an attorney and state representative in Illinois, then as a banker in Dallas, before moving to Denver, where he was involved in banking, mining, ranching and politics. After serving as mayor of Denver, he was a Colorado nominee for vice president of the United States. An eloquent speaker and inspiring personality, he unwaveringly pushed his organization, his industry and his brother stockmen to higher plateaus.